Interview by Best Actor Award
Interview with Véronique Picciotto Outstanding Award Winner for the Short Film "The Role of a Lifetime"
Hi, Véronique! Sincere congratulations on your 'Outstanding Performance' Award! You played 'Her' in the short film 'The Role of a Lifetime'. What should the audience expect to see?
Thank you! For the story of the "role of your life", not to reveal anything, let's say that it is the revenge of a woman…
Tell us a bit about your character. Who is 'Her'? What is her personality like? 
"Her" is a wounded woman who decides to take revenge and avenge other women. "Her" is a woman who has suffered successive humiliations that have brought her here today. "Her" has decided to leave her submission. "Her" is a courageous woman who has decided to take matters into her own hands against a society that is too lax.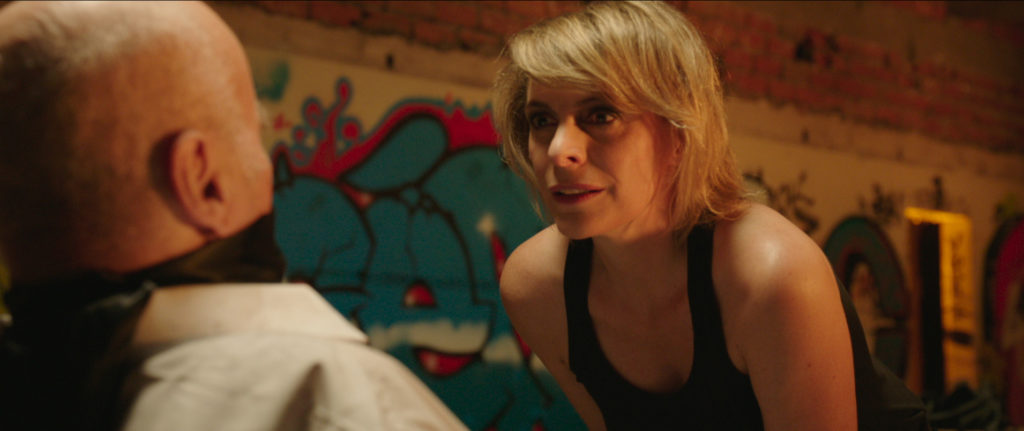 Véronique Picciotto & Olivier Hemon in "The Role of a Lifetime" directed by Marc SAEZ
---
'Her' isn't certainly a common character you encounter in many stories. How was it to play 'Her'? Was it a challenging?
Indeed, it is a "rare" role because female characters rarely take power in films. That's why it was very enjoyable to play "Her" and I think all the actresses would have liked to play it. The game score was very rich and allowed me to show many facets. The biggest challenge was to make the text "daily". When it is very written, the language is very built, the sentences are often very long, it is an almost theatrical monologue. I loved this challenge, it was a great pleasure to play "Her" !
What did you do to prepare for the role? Where did you get the inspiration from in order to give depth to your character?
AH… I have justified his actions with a secret reason… that I'm the only one to know…
it is my "internal kitchen". It had to be more than just revenge, it would have trivialized the character and I had to justify the end… But it's a secret so I won't reveal anything 😉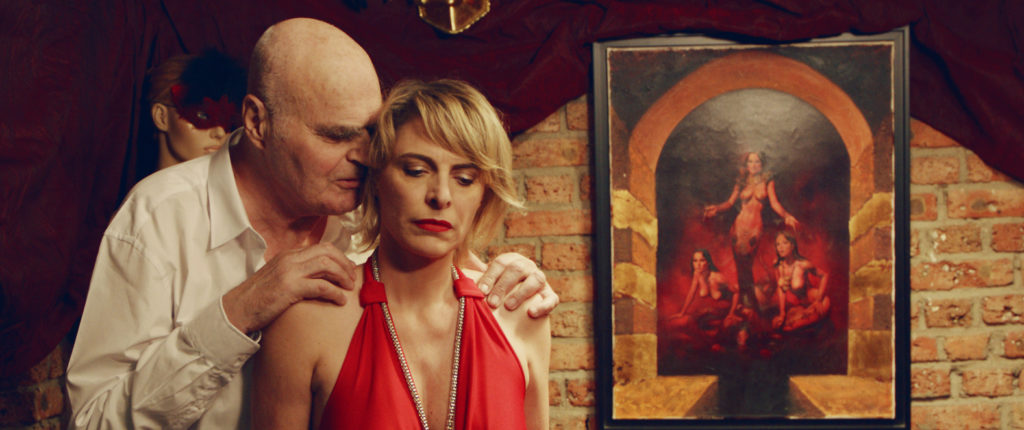 Véronique Picciotto & Olivier Hemon in "The Role of a Lifetime" directed by Marc SAEZ
---
What is your favourite line from the dialogue and why? What did you enjoy the most about your character and role?
 "You don't really want me to remember you like this, do you?
Image is everything, you know that, right ?
And you know, people can live without their balls,
Look, Under Cleopatra's reign…"
It's a crunchy line. I liked the irony and humor of the character. The distance she took with her pain.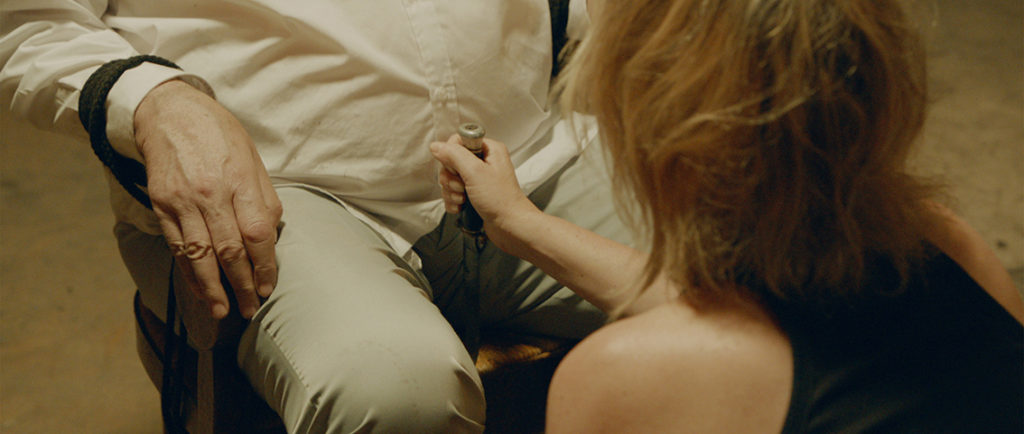 Véronique Picciotto & Olivier Hemon in "The Role of a Lifetime" directed by Marc SAEZ
---
In your opinion, what part of the film is going to surprise the audience and why?
The end and I can't tell you why otherwise it won't surprise anyone…
Is there any fun facts from the shooting you would like to share?
 The filming was unbelievable, full of unforeseen events… We turned at night in an abandoned building, we thought it would be quiet but since it was in July, there were plenty of planes flying over us and the place being open to all winds, There was a lot of outside noise. The sound engineer was tearing his hair off…
On the last night, the lock on the room where the filming equipment and costumes were stored did not open. After finding a locksmith on a Sunday night, we had to saw the bars of the windows on the ground floor and fracture the window to be able to enter and retrieve the equipment to turn…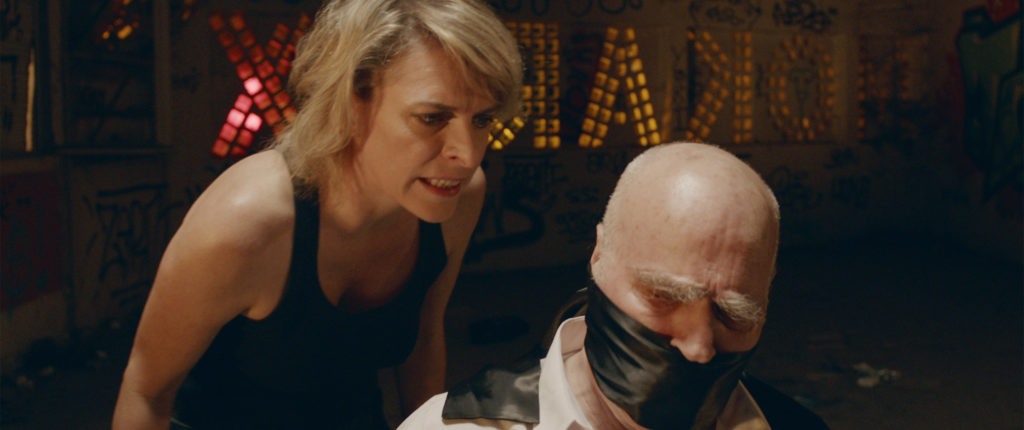 Véronique Picciotto & Olivier Hemon in "The Role of a Lifetime" directed by Marc SAEZ
---
How did you get the role? Did you know the director Marc Saez before?
Marc SAEZ is my companion for more than twenty years.
We created several projects together in cinema and on stage.
This short film is born from a personal experience.
What is the message that your film and/or your character convey?
Since this short film, we have had many testimonials from women and men on this subject. It seemed important to us to put this theme in pictures.
The end of the film, which I can't reveal, is indicative of the message we want to convey.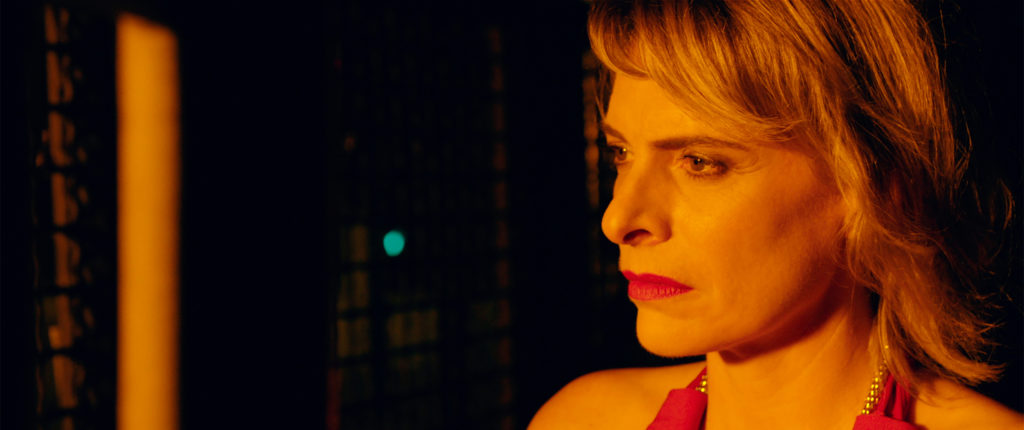 Véronique Picciotto in "The Role of a Lifetime" directed by Marc SAEZ
---
By acting as the spokesperson for such an important and current topic, how did you represent the emotions and feelings of the women that have experienced such situations in their lives?
As I said, the short film was born from a personal experience 2 years before the ME TOO movement. And as revealed by this movement, this type of action is widespread so it was not difficult to appeal to feelings too often experienced …
What are you currently working on? Is there any upcoming project you would like to share?
Oh, lots of projects! In particular, a theatrical project on women that I want to stage and a role in a feature film, a comedy written and directed by Marc SAEZ. I hope we will find the right producer to make it happen.
We will also travel with the short film in several countries where it has been rewarded. It is very nice to meet the public, to share. The film has an incredible journey, from India to the United States via Chile, Spain, Italy, England… between January and July, it won 48 Awards. It's a great adventure and a message so important to convey.
Connect with Véronique:
http://veroniquepicciotto.jimdo.com
https://cielesseraphinsproductions.jimdofree.com